The MRP Suite is the best solution for tracking inventory so you're always prepared for a job. We've heard the many difficulties that can occur throughout production and we're here to help:
Problem: With no viable way to keep track of inventory levels in our warehouse, we find ourselves running out of inventory in the middle of an order. In most cases it is because we didn't know we were low on inventory. Material handlers are bringing all available materials to machines and it's not until we start running that we realize we don't have enough.
Solution: Stay on top of how much inventory is really in your warehouse with the MRP. Inventory screens like On Hand Inventory track how much material is available in the warehouse, if more material is used on the machines, the system tracks how much was put back to stock.
Easily plan the production schedule with material availability in the Shaft Pattern screen. Built into the Scheduling module, the Bill of Materials feature shows how much is needed for a specific order, other planned orders and estimates how much will be available after the order is complete. Setting up substitutions is simple and can be done ahead of time to use if inventory levels are low.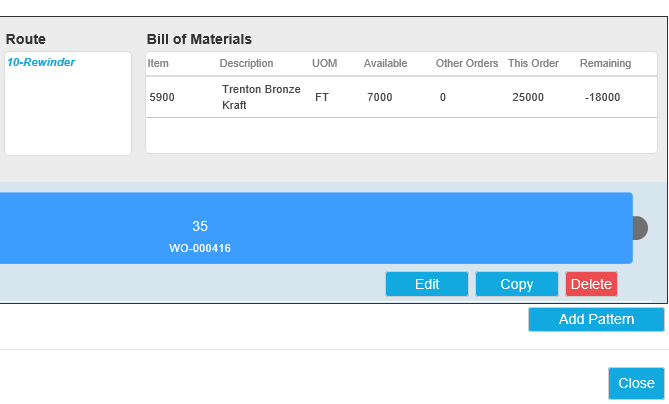 ---
Learn more about RedHawk MRP Suite!